Schennberg Realty, LLC
CALL OR EMAIL ME TODAY TO FIND OUT WHAT YOUR PROPERTY IS WORTH IN TODAY'S MARKET!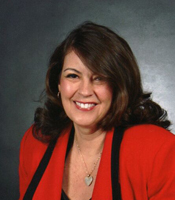 Kae Schennberg, Principal Broker
E-mail me! Save your valuable time by working with us online!
We specialize in KY Homes, Lots, Farms, Commercial, Multi-Family, Foreclosed Bank Owned Properties (REO's), and Short Sales
BUYERS & INVESTORS INFO
For your convenience, you can now easily search our properties from two Multiple Listing Services directly from our web site just click on the big red buttons above.
If you e-mail me at kaeschennberg@yahoo.com or call or text us at 859-806-3845 , we can set up searches for other categories including residentials, farms, lots, investment properties like multi-family properties to come automatically to your e-mail as soon as they come out on the MLS.

Buyers, if you see something you like in print media, newspaper, home's book, or other areas of advertising, and want to know more about the property? Call us at our office 859-624-5566 for detailed info. For most people, buying and selling real estate can be an overwhelming experience. You will find with an experienced real estate broker, we can provide sound real estate investment advice. We can fill-in the blanks with MLS info, PVA tax info, legal descriptions, current market value, plats and surveys.
Know the MLS # but just want to know more about the listing? Just go to the blue bar above the Schennberg Realty, LLC header at the top of this page and type in the MLS # number then hit go.

Call US AT 859-624-5566! We want to hear from you! If you are in the market for a home, lot, farm, multi-family, commercial, or investment property in Madison County and the surrounding counties including the towns of Richmond, Lexington, and Berea, we are available to serve you. We represent both buyers and sellers. Be sure to check out our Buyer/Seller testimonials.
SELLERS LIST WITH US
Sellers, thinking about listing? We are available to review your property for a free current market analysis (CMA) if you are considering putting your real estate on the market. The correct price can often mean a quicker sale. To provide you with Maximum advertising, we are members of two Multiple Listing Services, and we also advertise the old fashion way with print media. Newspaper ads, and the home's book still get results. Believe or not! Not everyone has a computer. We will try every source of media we can to promote your properties. We will walk you through entire process. Large or small we sell them all! Call me today on my cell at 859-8906-3845 for a free quote on the current market value of your property.
SELLER'S SHORT SALE INFO
OOPS! Missed payments on your mortgage?
Unable to continue to make your payments? Get out of that mortgage! If you are behind on your mortgage, Your lender may allow you to market your property with a real estate broker at a reduced price called a "short sale". Each situation is different, only your lender/Loan Servicer can determine if your hardship merits a short sale. In the context of a short sale, hardship is not necessarily defined. Some areas that lenders have accepted as a hardship for short sales are the death of a spouse or child, divorce or separation, loss of income, loss of job, or loss of business or business failure, illness, medical bills, excessive debt, may merit the lender's approval for a short sale. You must be able to document any of these claims in writing to the lender; and your lender will require you to agree you will not receive any proceeds from the sale of your property. You will be required to attend the closing and you will be required to sign off on all the documents of the sale.
Only the lender and/or loan servicer can determine their acceptable "short sale" factors. Be sure to answer any summons, any oral or written correspondence the lender and/or loan servicer provides. Communication and cooperation are the keys to a successful short sale with any lender and/or servicer.
Please call me if you have missed any mortgage payments on any type of real estate property. We are experienced with lenders, confidential, and I am nationally certified for short sales. Please call 859-624-5566 if you wish a personal consultation with regard to a possible short sale. Be sure to check out our seller testimonials.

(We highly recommend you consult a real estate attorney and CPA to see what is the best plan of action for you)
We are pleased to announce Kae and Richard Schennberg are now KHC Certified Real Estate Agents.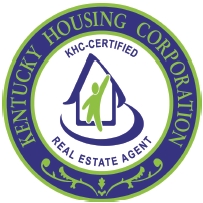 Contact our friends at Ky Housing Corporation for their latest rates by clicking here kyhousing.org
Updated 7-1-2014
508 Big Hill Ave, Richmond, KY 40475 Sold