Archived News
HEY! WHY HASN'T MY HOUSE SOLD YET? CHECK OUT SIX REASONS YOU MIGHT BE STUCK....
1) Did your real estate agent provide you with a current market analysis so you could price your house right the first time? Maybe you are a For Sale By Owner and you don't know the TRUE current price for your home or
2) Did you obtain a recent appraisal? or
3) Did you over price your house trying to pay off the car, and the kid's braces? or
4) Did you spruce up your house? Did you paint the front door, fluff up the mulch, clean up the yard, and make any necessary and obvious repairs? or
5) Do you actually have any curb appeal? At all? or
6) Do you have toys, tools, and equipment all over the house and yard making your real estate look run down?
"PRICE" is the ultimate decision maker for a qualified buyer. Pricing your home to sale within the first 30 days is the most important thing you can do to sell or market your home. Price your home too high and it will become "shop worn".
Did you work closely with your Realtor to insure the right price the first time? Or did you just pick a price you thought the house should bring because your nextdoor neighbor or your mother in law thought it was the right price and you ignored your Realtor's advise?
Do the number of repairs out way the value of the house, outdated carpet or avocado colored appliances, could it be that pink floral wall paper, or how about the faux wood paneling from the 1960's still on the walls? How about all that junk spilling out of the garage, and laying in the yard? Maybe you haven't painted your front door the entire time you have lived in your home? Have you pulled the weeds out of your flower beds, have you removed dead trees, and scrubs? Curb appeal gets them out of the car and in the house, but a sparkling clean house helps to seal the deal! Clean, clean, clean everything, remove junk, piles of papers, and any un-needed clutter. Remove any outdated or unused appliances, shoes, or clothes so that yourcupboards and closets look neat and uncluttered. Fix anything that is broken, facets leaking, downspouts not attached, screens torn on windows doors. As you can see selling a home requires due diligence on the seller's behalf.
Can't afford repairs then disclose, disclose, disclose everything in your seller's disclosure and expect to reduce your price. Lots of people want to pay a reduced price on a structurally sound property.
When selling your home, you will need a truly honest evaluation on what to correct for making a quick sell. It is critical to get an honest opinion on the areas that will cause YOU future problems in selling your property. Hiring a realtor should ensure you get the price right the first time.
WHAT DO REALTORS DO ANYWAY? HERE ARE FOUR GOOD REASONS TO USE A REALTOR!
1) A good Realtor should actually list your real estate at a price that your local real estate market will support thus ensuring a fair market value that should appraise for a lender's approval. Provided you actually heed their advise and list at the fair market value or appraised value at the time of listing.
2) A good Realtor will help you have more showings on your home as Realtors are interconnected through the Multiple LIsting Service the MLS, they bring their qualified buyers with them, and they are experienced at helping Sellers to prepare their home to sell.
3) Realtors give your listing more exposure just by being a Realtor Member in the MLS, Bluegrass Realtors currently has over 3,000 Realtor Members that is a lot of immediate exposure. Each Realtor has their sphere of influence and their lender qualified Buyers.
4) Most Realtors are very experienced at negoiating contracts, inspections, and closing terms. Sellers and buyers frequently have never expiernced any of these issues before. An experienced Realtor can assist you through your real estate contract and your obligations, through the maze of inspections, and unexpected issues arising prior to closing.
SELLERS GET READY TO SELL YOUR HOUSE?
TEN G-R-E-A-T tips for getting your house ready!
1) Refresh the exterior, plump up the landscaping with mulch or rake out debris in lava rock
2) Paint the front door, clean finger prints off of storm door, add a new door mat
3) Weed your flower bed, plant seasonal plants like tulips, roses , or mums for the selling season
4) Remove any piles of debris, wood, any type of yard clutter whatsoever
5) Sweep and weed the street curb along your property, they don't call it "Curb Appeal" for nothing....
6) Fix anything and everything that is broken on the exterior, gutters, roof, mailboxes, window screens, vinyl siding, walkways, if a potential buyer can see things broken on the exterior they may not even come inside to see the interior.
7) On the interior of your home reduce any type of clutter, children's toys, shoes, remove old magazines, newspaper piles, tools, supplies, box and store any type of unused items
8) Clean, Clean, Clean make it sparkle, mirrors, windows, eliminate household odors, especially pets... I know you love Fido & Kitty Cat... but if I can smell it, I can't sell it! Absolutely Number One Complaint by buyers is "pet odor". Take your pets out of the house, or crate them during showings. NUMBER Two complaint.... smoke smell. If you smoke... open windows, put out air fresheners or potpourri, air the house out. Smell your closets, do they smell like old socks or old shoes? Buy charcoal filters and place in closets to remove odors.
9) If it is broken... anything please fix it. The home inspector will probably find it and then it will become a "bone of contention" which may cause you to lose the deal. Roofs are really big issues, have a roofer look at your house to tell you the current condition of your roof. The home inspector is going to tell the buyer one way or another. It is is absolutely important to know the age and current condition of your roof.
10) Be brutally honest about everything with regard to your house, even if it is less than perfect. If you have been honest with regard to any issue then the buyer knows exactly where they stand and can make an informed decision with regard to purchase. Never ever hide a material defect. If you had termites and had the problem repaired show your treatment and repairs. If you are dishonest... the home inspector will probably find the issue, and then you may lose the deal, because the buyer will feel that you have acted without integrity. Honesty is always the best way to conduct any real estate business.
FORECLOSURES & SHORT SALES
WE LIST AND SELL PRE-FORECLOSURES AND BANK OWNED FORECLOSURED PROPERTIES
Missed a few house payments? OOPS! Unable to now continue to make your payments?
THEN GET OUT OF THAT MORTGAGE WITH A SHORT SALE!
ABSOLUTELY DO NOT ABANDON YOUR HOME...
Even if you are behind on your mortgage until the entire legal process has been played out. You can stay in your house until your right to possession has ended. The factors that determine that are:
1) Type of foreclosure; judicial or non-judicial;
2) Whether you have mortgage or a deed of trust;
3) State statutes regarding sheriff or trustee sale and receivership w/possession time frames.
Your lender may allow you to market your property with a real estate broker at a reduced price called a "short sale". Each situation is different, only your lender can determine if your hardship merits a short sale. In the context of a short sale, hardship is not necessarily defined. Some areas that lenders have accepted as a hardship for short sales are the death of a spouse or child, divorce or separation, loss of income, loss of job, or loss of business or business failure, illness, medical bills, excessive debt, may merit the lender's approval for a short sale. You must be able to document any of these claims in writng to the lender; and your lender will require you to agree you will not receive any proceeds from the sale of your property. You will be required to attend the closing and you will be required to sign off on all the documents of the sale. Consult your CPA for any tax issues following a short sale.
Only the lender can determine the acceptable "short sale" factors. Be sure to answer any summons, any oral or written correspondence the lender provides. Communication and cooperation is the key to a successful short sale with any lender. If you have PMI with regard to your mortgage, you may not be eligible for a short sale. This means your lender has insured the loan and will buy it back at the master commissioner sale.
Please call me if you have missed any mortgage payments on any type of property. I am experienced with lenders, confidential, and I am nationally certified for short sales. Please call 859-624-5566 if you wish a personal consultation with regard to a possible short sale.
(We highly recommend you consult a real estate attorney and a CPA to see what is the best plan of action for you)
Announcements:
You can now search all Muliple Listing Services directly from our web site
Lexington Board of Realtors Search
Kae and Richard are now KHC Certified Real Estate Agents.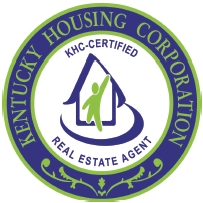 From old schennberg.com web page
Here is a breakdown of high-loan-to-value lending programs currently available in Kentucky

100% VA (Includes manufactured homes with no minimum credit score required)
100% Rural Housing - USDA (outside Fayette County)
100% Federal Housing in combination with DAP Proceeds
100% 80-20 Loans for borrowers with a score of 700 or higher (some restrictions)
97% Federal Housing Administration Financing
95% Conventional Financing



In addition to the above listed programs, sellers of properties are sometimes allowed to pay 3 to 6% in closing costs (may depend on lenders restrictions check w/lender to verify). FHA loans may allow sellers to pay up to 3% closing costs.

FIRST TIME HOME BUYERS- BUYING FORECLOSED PROPERTIES
203(k) Rehab Loan

FHA also has a foreclosure program for first-time home buyers who are buying a short sale or foreclosed property that needs repairs. Called FHA/HUD backed 203(k) rehab loan. This loan covers the cost of the plus money for repairs up to a maximum of $35,000. You will need 3.5% required downpayment. Your real estate agent will have to prepare your offer stating you are seeking 203 (k) financing. At closing the sellers receive the purchase price, then the remaining funds go into escrow to be disbursed as the work is completed up to six months. Check with your local lenders for more specific information with regard to the FHA loans that are currently available in your area.


KY Housing Corporation - Breaking News


KY Housing Corporation has a new Lottery for New Construction Program for Single Parent, Disabled, or Elderly Households

Funds for the New Construction Program for Single Parents, Disabled, and Elderly households will soon be available. The funding source will be New Bond Funds, which means borrowers must meet all New Bond guidelines, with the exception of purchase price and income limits.

* First mortgage loan (FHA, VA, and RHS only no conventional) with a 30 yr fixed interest rate of 1 to 6 percent. The rate will be the highest for which the applicant qualifies at a ratio of 29/41

* New Construction only.

* Maximum purchase price of $115,000

* Regular rate program with points required.

* Borrowers must have a minimum credit score of 640 and a AUS approval

* Regular down payment assistance program is available for down payment and closing costs.

The reservations will be selected through a lottery system. The lottery will be open for reservations Monday July 25, 2011 through July 27, 2011. Winners will be notified by e-mail on Friday July 29th. All applicants must have a fully executed real estate contract in place when the loan is reserved. First-time home buyers hurry this is a fantastic program.

SELLERS READY TO SELL

If you are not a first time home buyer and currently and want to sell your real estate in Kentucky , here are some G-R-E-A-T marketing strategies :

1) Always price your home to Sell! We can assist you with a free current market analysis!
Pricing your home is the most important decision you make in the first 30 days.
2) Offer to pay for up to 3% of the closing costs, often buyers fail to make written offers due to inability to pay closing costs.
3) Offer a home warranty with the purchase of your home. Many buyers live in apartments where everything is fixed by the landlord. Home warranties offer strong assurances for the nervous buyer.
4) Obtain an appraisal. A written appraisal is hard to argue with when negotiations seem to be at a stalemate. Remember pricing your home right in the first 30 days is critical.
5) First impressions really matter. De-clutter your rooms. If it is a " bed-room", you have to have a bed in it for Buyers to visualize it as a bedroom. Don't turn it into a junk room or storage area for all your clothes, toys, etc. You also have to have a closet, and if in a lower level, a window, and a door for ingress and egress. Otherwise, it is only a bonus room or illegal bedroom. Clean everything and make it sparkle. Pets are our best friends, but kitty liter boxes are a turn off and musky old dog smell can kill your sale. Always remove or crate your pets for all showings. If I can smell it, I can't sell it! Paint peeling from the front door is a turn off, the very first thing a client sees is your front door, add a nice hanging ornament, fresh coat of paint, clean the storm doors and remove finger prints. Pick up all the toys in children's rooms, or box up unused toys and store them in the garage, attic, or rent a storage pod. Clean out your closets, junky, cluttered closets make them look small. Fluff up the landscaping with mulch or lava rock, clean up the front yard it is a must. Curb appeal is everything!
6) If it is broken, Sellers P-L-E-A-S-E fix it. The buyer's home inspector is just going to add it to the list he/she presents to the home buyer and this can really "kill the deal" ,
7) Termites.... BIG, BIG, issue can "kill the deal", if you have had termites in the past, have your previous servicer to do a check up to determine if you have any fresh activity. Failure to keep your house termite free can be a total deal killer. If you have a clean bill of health on termites attach the recent termite report to your sellers disclosure. Be honest with regard to this, if it is repairable, have it repaired immediately with documentation from all contractors.
8) Be totally honest about your Seller's Disclosure, if you hide anything from your Broker or Buyer, and it is discovered in the home inspection, you will appear to be dishonest. If it is a big ticket item, you may end up in a lawsuit. It is best to disclose anything you know that is wrong with the home, and then the Buyer will know where he/she stands with regard to the purchase. If you had a roof leak in 2009, and you repaired it, show them the repair bills, be totally transparent about all issues. This will give the Buyers more confidence in making an offer. Complete honesty is the very best policy when selling your home.

We sell all types of real estate everyday, we really know what sells real estate.We have been in the real estate business for over ten years. Real estate is one arena where experience really matters. We are full-time Realtors, not bus drivers who work on the weekends. Call us to find out what your property is worth in today's market. You really need to know the real estate sales for the past six months within a one mile radius of your home. Failure to know this can cost you B-I-G TIME. Why isn't my home selling Because you have the home above what today's real estate market will withstand. 2010 sales do not compare with 2008, and 2009 when houses were at their highest.

We are NAR certified for selling pre-foreclosured properties, commonly call "short sales". Missed payments You don't have to give away your home, or commerical properties many lenders may accept a short sale in lieu of foreclosure. Give us a call if you have missed payments on your home, or commerical properties to see we can assist. Many times we already have buyer clients who are looking to purchase distressed homes or commerical properties.

Schennberg Realty, LLLC is a full service brokerage selling land, single family residences, multi-family properties, farms, and commercial properties. Our Kentucky real estate listings are now on two multiple listing services in Fayette County, Madison County, Clark County, and Estill County. We list our seller's properties on five (5) web sites in addition to Schennberg.com

We can run a daily ads in the local newspapers, not a once a week ad, in addition to the local homes book ads. This affords our clients a strong real estate presence on a daily basis.este market.

Technology is changing the way we do business in every aspect. We are seeking to be pro-active in marketing our client's inventory in the most progressive manner available to real estate agents in Kentucky. We are providing you with tools through this site to assist you with information to prepare your Kentucky real estate for sale, selecting the right agent, pricing your home appropriately, marketing it effectively, going through the inspection processes, and receiving a timely market evaluation.

Please contact us if you would like to have a free market analysis of the value of your real estate or a free magnetic calendar. Thank you for visiting our on line real estate source. We hope you find it helpful in evaluating your real estate needs.